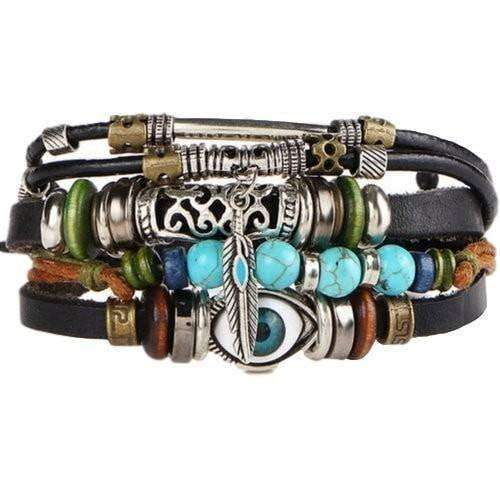 "Float" Feather Charm with Eye and Silver Beads Leather Bracelet
Ward off misfortune and injury from the evil eye with this charm bracelet. The evil eye is a curse believed by many cultures to be cast by a malevolent glare on an unsuspecting individual. As such, special talismans are worn depicting the "nazar" or gaze as protection. This beaded evil eye bracelet is also fully adjustable to fit any wrist.
Worldwide Shipping
Please allow 2-5  days for delivery.

1076