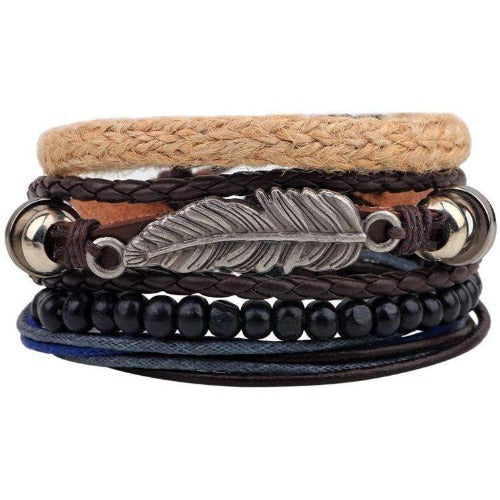 Hippie Feather Charm Leather And Hemp Multilayer Leaf Bracelet Set
This bracelet oozes free-spirited & earthy style with its pops of indigo, braided leather and worked metal feather charm. The feather multi-layer leather set combines four individual bracelets stacked together to create a perfectly boho-chic accessory.
Worldwide Shipping!
Please allow up to 2-5 days for delivery.
1021