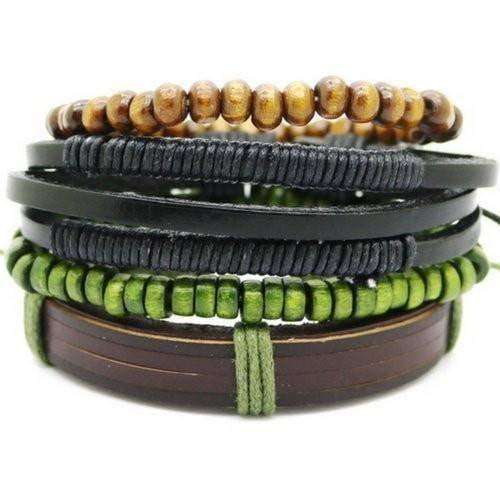 Green Beaded Leather Multilayer Bracelet Set
Incorporating the rich earthy hues of a Himalayan forest clearing, this green, black and brown leather bracelet is surely inspired by the artisan's surroundings. Add a slice of Nepal to your wrist with this beautifully hand-crafted, fully adjustable, leather, bead and hemp bracelet.
Typically delivers within 2-4 business days!
1079