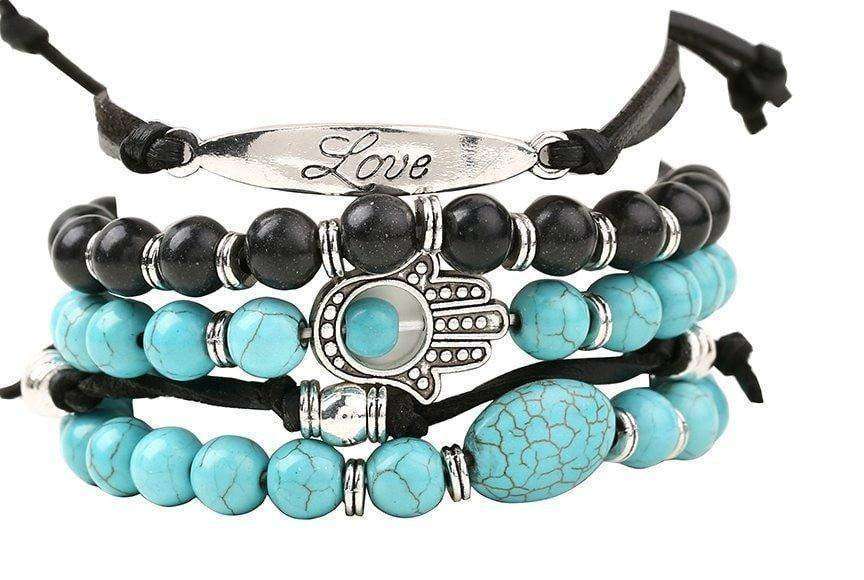 "Love" Inspirational Turquoise and Black Beaded 5 Piece Bracelet Set
Spread the love with this stone turquoise piece and its beautifully hand-strung "love" sign and protective hamsa charm. The palm-shaped amulet of the hamsa is a sign of protection across all faiths. Also known as the Hand of Fatima - after the daughter of the prophet Muhammad - the hamsa can be worn as everyday jewelry. This set of five bracelets comes with adjustable leather and stretchable bead pieces.
Worldwide Shipping
Please allow 2-5 days for delivery!
1092