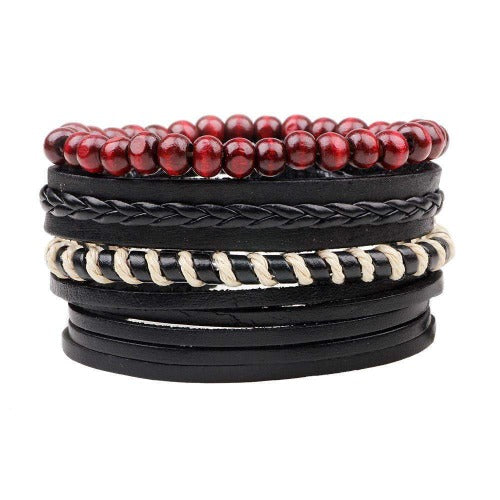 Wild Zebra Stripe, Red And Black Leather Multilayer Bracelet Set
This bracelet is woven together using materials like genuine leather, brightly colored crimson beads and all-natural cotton. Uniquely curated by Nepalese artisans, each piece is fully adjustable, making it the perfect accessory for any free-spirited individual.
 Worldwide shipping!
Please allow 2-5 days for delivery.
1013