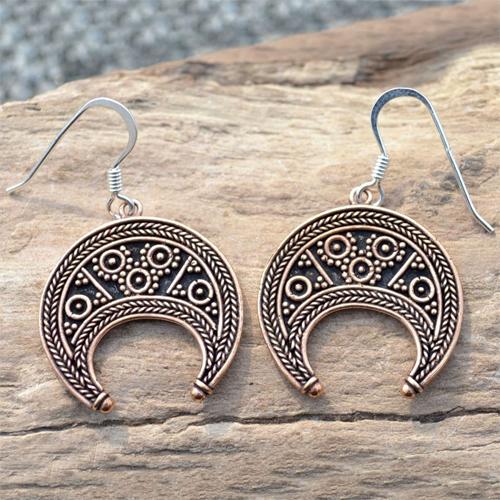 Crescent Moon Earrings - Bronze
Crescent Moon Earrings - Bronze | Lunula / Lunar / Lunitsa
Lunar earrings inspired by Slavic Viking jewelry found in the 9th century.
What does the crescent moon represent-The moon is a feminine symbol, universally representing the rhythm of time as it embodies the cycle. The phases of the moon symbolize immortality and eternity, enlightenment or the dark side of Nature herself.
Material: One pair of bronze earrings. Approx. 2.2cm (7/8") wide, excluding hook.
Worldwide shipping available!
US Customers: Typically ships in 1 business day, delivers in 2-5 days.
Outside of US: See shipping options during checkout.