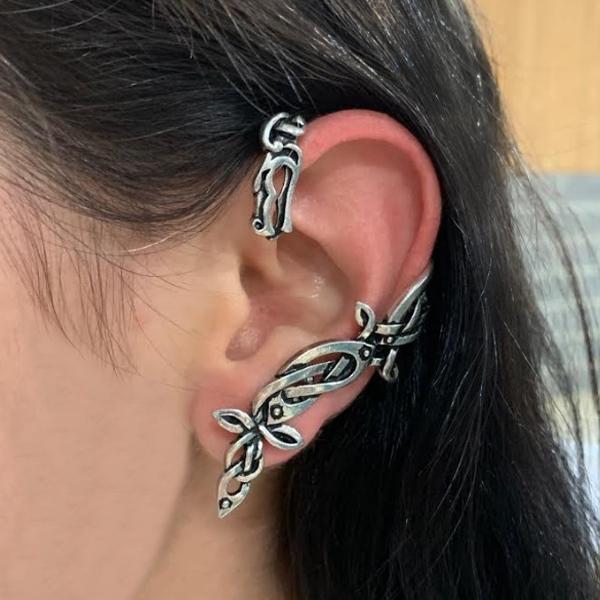 A polished pewter Celtic style knotwork dragon wrapping around the ear, the head appearing from behind the top of the ear. Can be gently bent to comfortably fit your own ear; fastened with one surgical steel ear-post.
For the left ear.
Approximate Dimensions:
Width 2.48" x Height 1.77" x Depth 0.16"Worldwide ShippingPlease allow 2-3 days for delivery.