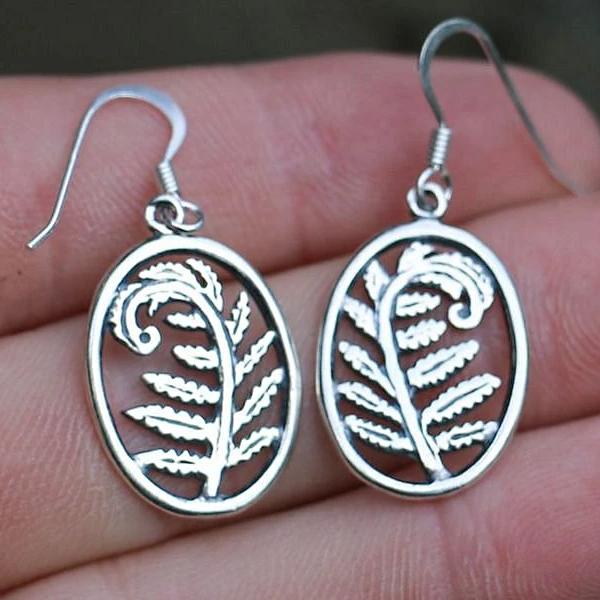 Hippie Fern Earrings Sterling Silver
Hippie Fern Earrings - Sterling Silver| Vintage | Hippie | 
Ferns represent-sincerity towards others. It can also be a symbol of magic, fascination, confidence, shelter, discretion, reverie and a secret bond of love.
Material:  Sterling Silver earrings. Approx. 5/8" (1.5cm) in height, not including the hooks. Weight is approx. 4 grams per pair.
Worldwide shipping available!
US Customers: Typically ships in 1 business day, delivers in 2-5 days.
Outside of US: See shipping options during checkout.