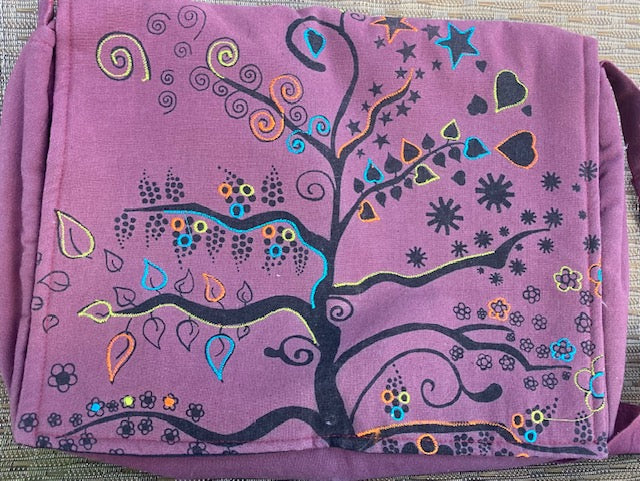 Maroon Tree of Life Messenger Bag
This maroon hippie messenger bag truly lets the artisans' craftsmanship shine. Each branch of this hand-embroidered Tree of Life weaves a beautiful story of connection and grounding. The Tree of Life symbolizes rebirth, among many other things.
15" x 10" with adjustable strap.
Worldwide Shipping
Typically delivers within 2-4 business days!