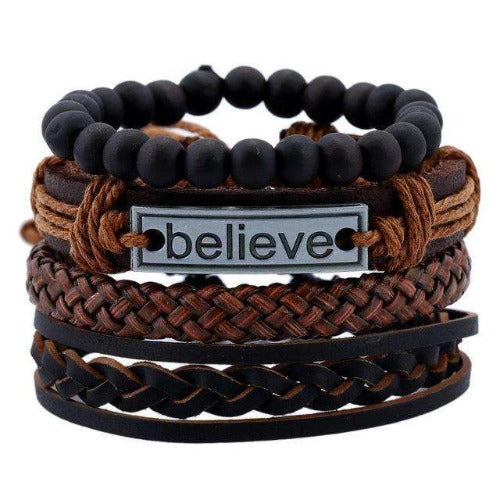 "Believe" Inspirational Braided Black Leather Multilayer Bracelet Set
Wear your daily affirmation on your wrist with this intricately braided leather "Believe" bracelet. Have faith and charge ahead, all while being effortlessly accessorized. Fully adjustable and suited for all wrist sizes.
 Worldwide Shipping!
Please allow up to 2-5 days for delivery.
1009