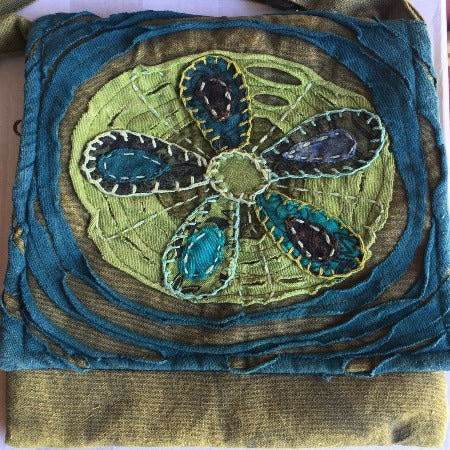 Boho Turquoise Flower Passport Bag
The lush turquoise and bright blues of this boho hippie passport bag are sure to call to mind beautiful tropical forest. Furled fabric circles draw your attention to the hand-embroidered, free-form blossom budding on the front flap of this bag. Pick up and go where your bohemian vibes may take you with this functional zippered bag.
Shades of Blue and colors of the flower petals may vary.
Worldwide Shipping
9" x 7.5" with adjustable strap.
Typically delivers within 2-5 business days!