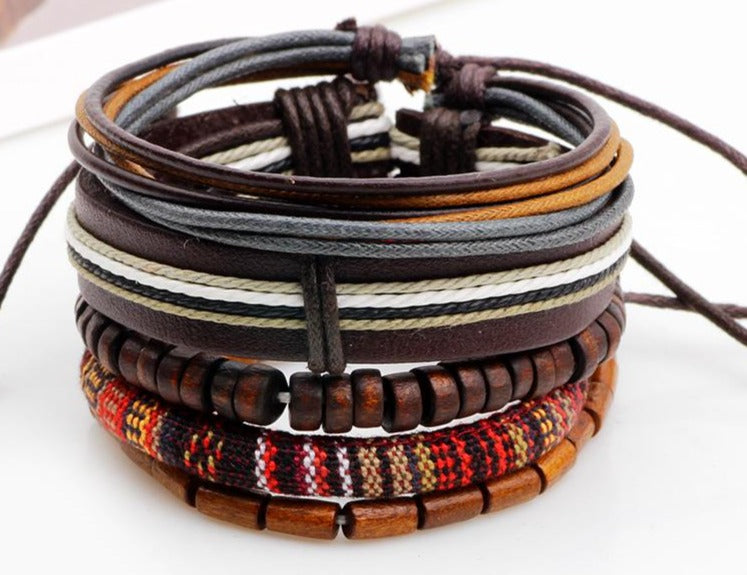 Brown with Woven Colored rope with Dark Wooden Beads Multi-layer Bracelet
We have run out of stock for this item.
This brown cotton and wooden bead bracelet with multi-layer colored rope is perfect for men and women. It is composed of four individual bracelets. The wood beads are naturally dyed and the cotton are of multi-colors.
Please allow up to  14-28 days for delivery
ships from our supplier
1056