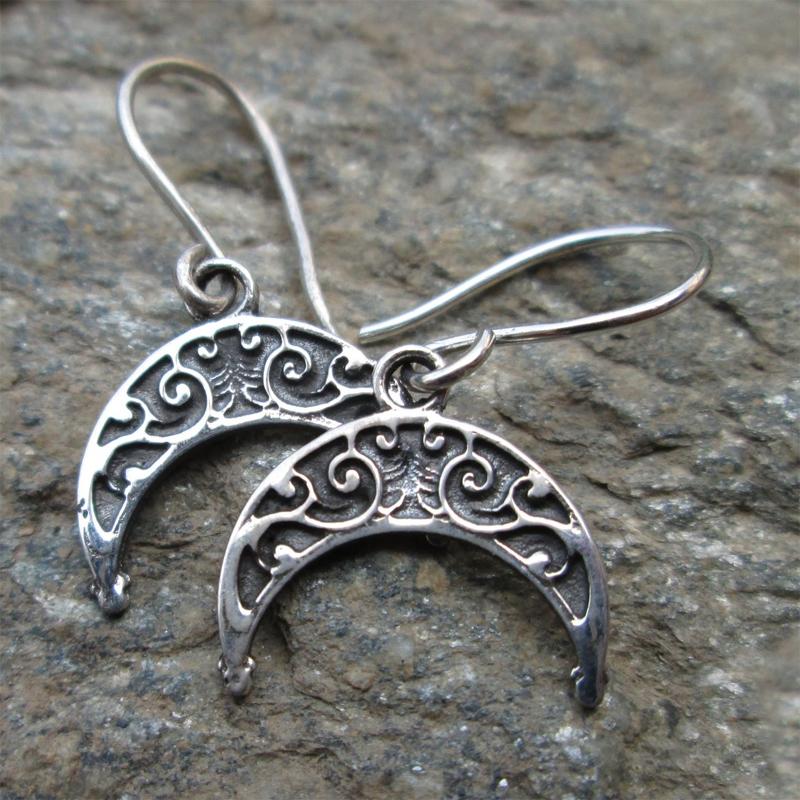 Crescent Moon Earrings - Sterling Silver
Crescent Moon Earrings - 925 Sterling Silver | Lunula / Lunar / Lunitsa
The lunar moon symbol is associated with fertility and women.
Material: One pair of high quality 925 Sterling Silver earrings. Approx. 16mm (5/8") wide. 2 grams total.
Worldwide shipping available!
US Customers: Typically ships in 1 business day, delivers in 2-5 days.
Outside of US: See shipping options during checkout.