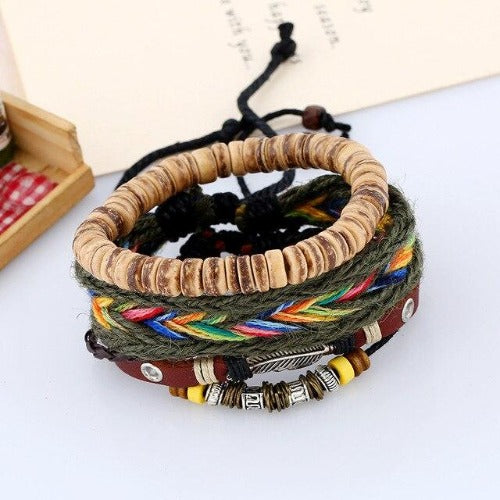 Feather Charm Rainbow Beaded Multilayer Bracelet
This hemp multiplayer bracelet sends off seriously hippie vibes with its rustic handwoven textures and smooth natural wooden beads. With a handwoven rainbow detail, alloy feather charm and colorful hand-strung beads, this cheery accessory is a beautiful talking piece.
Worldwide Shipping!
Please allow  2-5  days for delivery.
1008