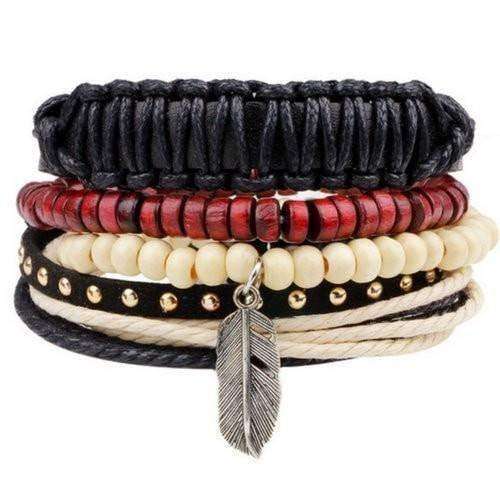 Feather Charm With Red, Cream And Black Beads Leather Multilayer Bracelet Set
Fully adjustable to fit any wrist, this bracelet adds a level of rugged boho flair to any style. Mix and match pieces made up of both studded and braided leather make this accessory versatile and distinctive.
Typically delivers within 2-4 business days!
1006