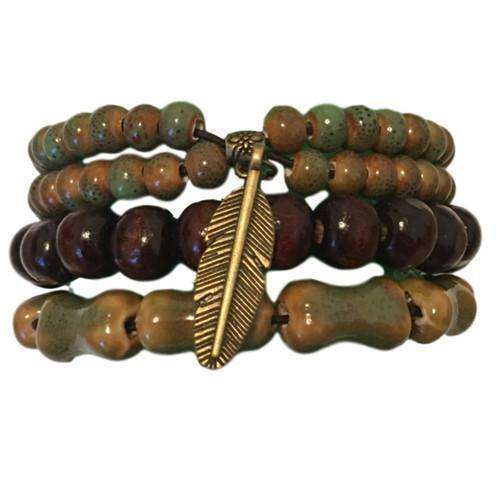 Organic Green Ceramic And Wooden Beads With Feather Charm Bracelet Set
Incorporating natural organic materials, this ceramic and wooden bead bracelet calls forth the earthy Himalayan terrain from which this bracelet comes. Adjustable and adorned with a feather charm, this bracelet is sure to compliment your hippie-chic style.
Typically delivers within 2-4 business days!