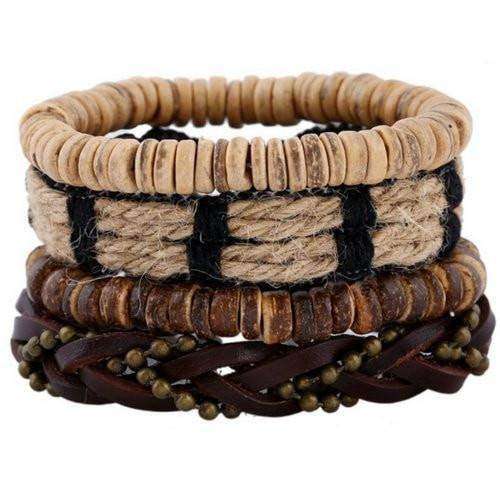 Braided Hemp, Leather And Chain Multi-layer Bracelet
This hemp multi-layer bracelet sends off seriously hippie vibes with its rustic handwoven textures and smooth natural wooden beads. Incorporating metal chain details, this piece gives off a slight industrial vibe reflecting the artisan's inspiration in both old and new materials.
 Worldwide Shipping!
Please allow 2-5 days for delivery.
1059