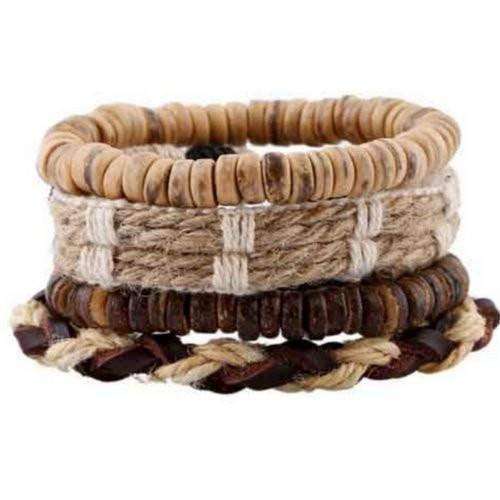 Boho Treasure Coconut Shell, Hemp And Leather Bracelet Set
Rugged nature meets sophisticated style in this beautifully handcrafted multilayer bracelet. Incorporating natural materials such as leather, local wood and cotton, this bracelet is a powerful representation of the Nepalese artisans' skills and love for their surroundings.
 Worldwide shipping!
Please allow up to 2-5 days for delivery.
1058