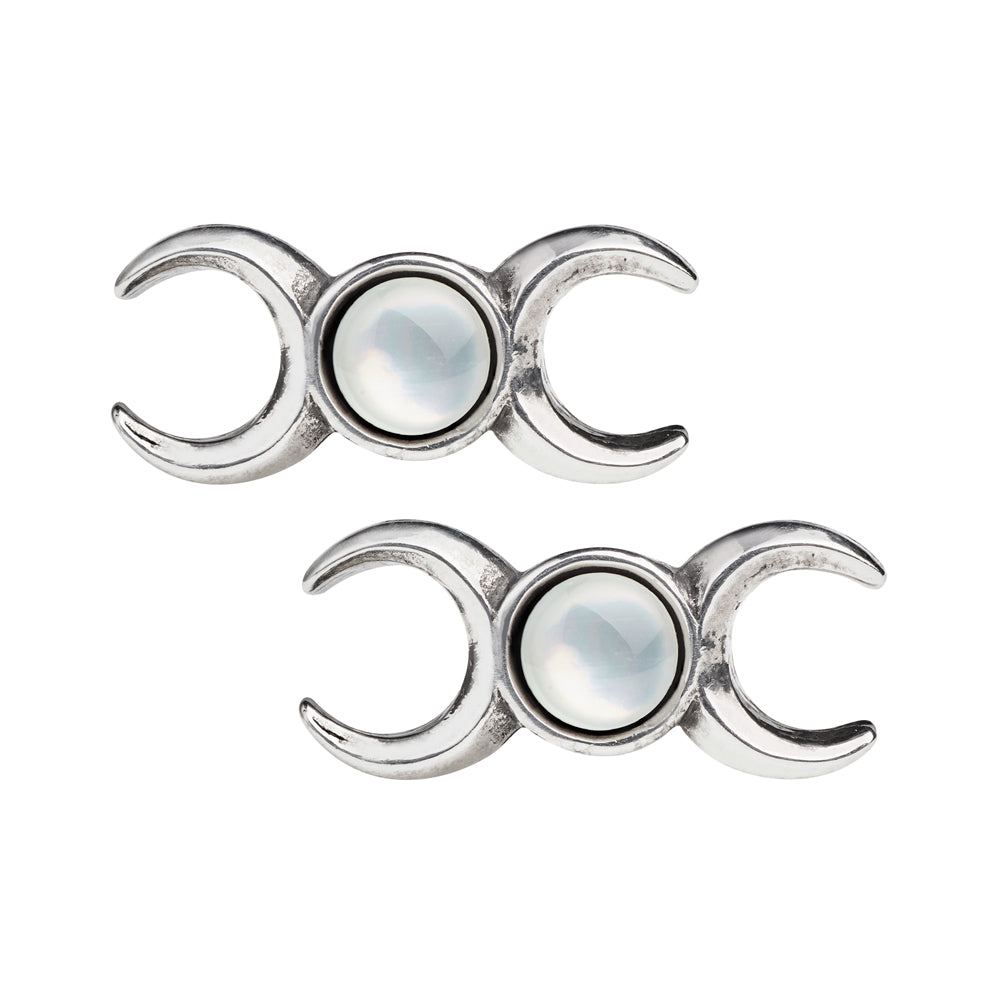 Phases of the Moon Stud Earrings
We have run out of stock for this item.
A small and discreet pair of pewter ear studs in the shape of the three phases of the moon, with a small mother of pearl cabochon as the central full moon .
With surgical steel ear posts 
Approximate Dimensions:
Width 0.75" x Height 0.35" x Depth 0.63"
Weight:
0.01 lbs
Materials:
Fine English PewterWorldwide Shipping
US Customers: Please 
allow 7-10 days for delivery 
Outside of US: See shipping options during checkout.