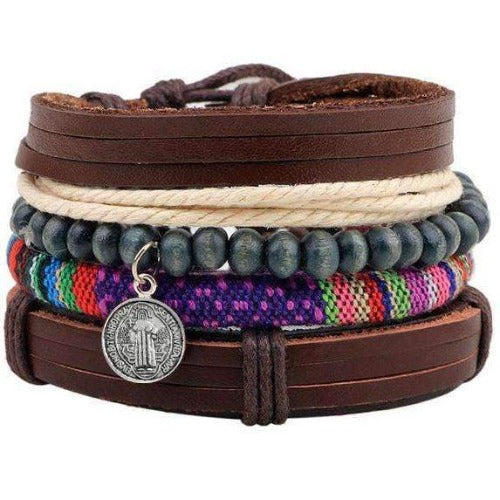 Rainbow With Charm Multilayer Leather Bracelet Set
This bracelet set with charm is crafted with an eclectic mix of genuine leather, hand-strung beads and colorful woven cotton, and includes an unique 'blessing' charm. This set of four bracelets is fully adjustable, and you can wear them all together, or mixed and matched.
 Worldwide Shipping!
Please allow up to 2-5  days for delivery.
1037