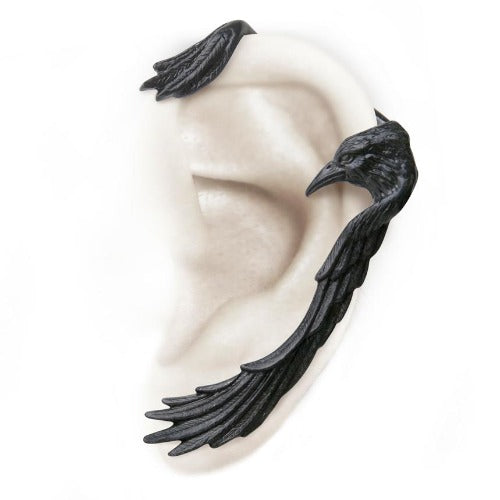 Raven Ear Wrap | Left Ear Cuff | Wrap Around Norse Raven Wing Wrap
What does the raven represent-The symbolic meaning of the Raven in Native American Indian lore describes the raven as a creature of metamorphosis, and symbolizes change/transformation. Often honored among medicine & holy men of tribes for its shape-shifting qualities, the Raven was called upon in ritual so that visions could be clarified.
Material: English Pewter with blackening. One piece (left ear only), 2.2" (5.6cm) x 1.5" (3.9cm).
Worldwide shipping available!
US Customers: Typically ships in 1 business day, delivers in 2-5 days.
Outside of US: See shipping options during checkout.