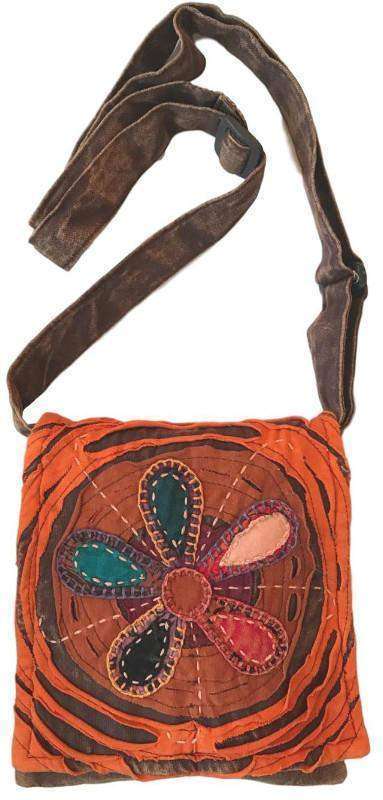 Nature's Geometry Orange, Brown and Red Colorful Flower Passport Bag
Vibrant and bursting with the colors of a Himalayan sunset, this bold red and orange hippie passport bag truly lets you take on a hands-free adventure and let the artisans' craftsmanship shine. Furled fabric circles draw your attention to the bold hand-embroidered free-form blossom budding on the front of this bag.
9" x 7.5" with adjustable strap
Shades of orange and red, as well as the colors of the flower pedals may vary.