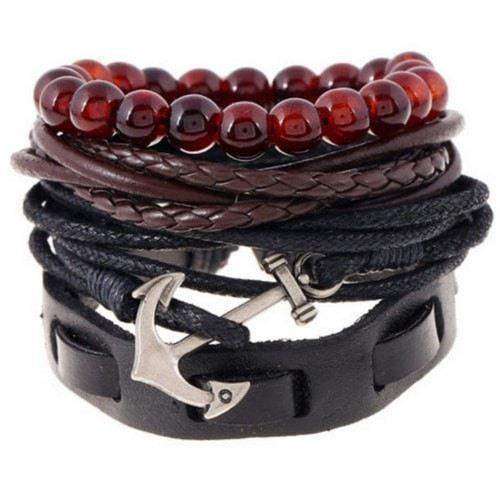 Cool Silver Anchor Charm Black Leather Multilayer Bracelet Set
A worked metal anchor charm weighted down with braided genuine leather, this bracelet is sure to keep its wearer grounded. Signal your spiritual connection with the sea or seek out what this metal anchor, leather and beaded bracelet symbolizes for you.
Typically delivers within 2-4 business days!
1012