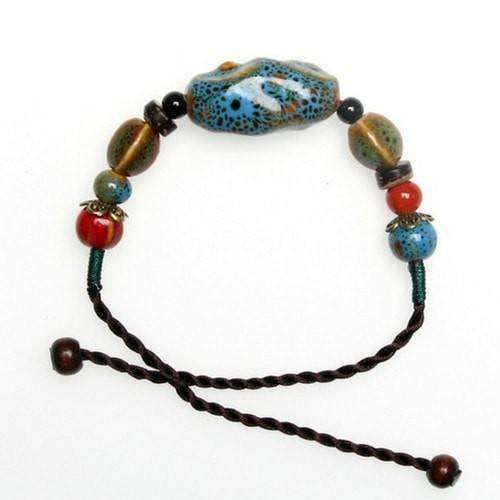 Sky Blue Ceramic And Hemp Cord Adjustable Bracelet
A unique piece that tells a story of the Himalayas and the Nepalese wilderness, this hand-painted ceramic bead bracelet is sure to become one of your go-to accessories. Effortlessly eclectic and beautifully boho, this bracelet with central sky blue bead is strung together with natural hemp and is fully adjustable to fit any size wrist.
Typically delivers within 2-4 business days!