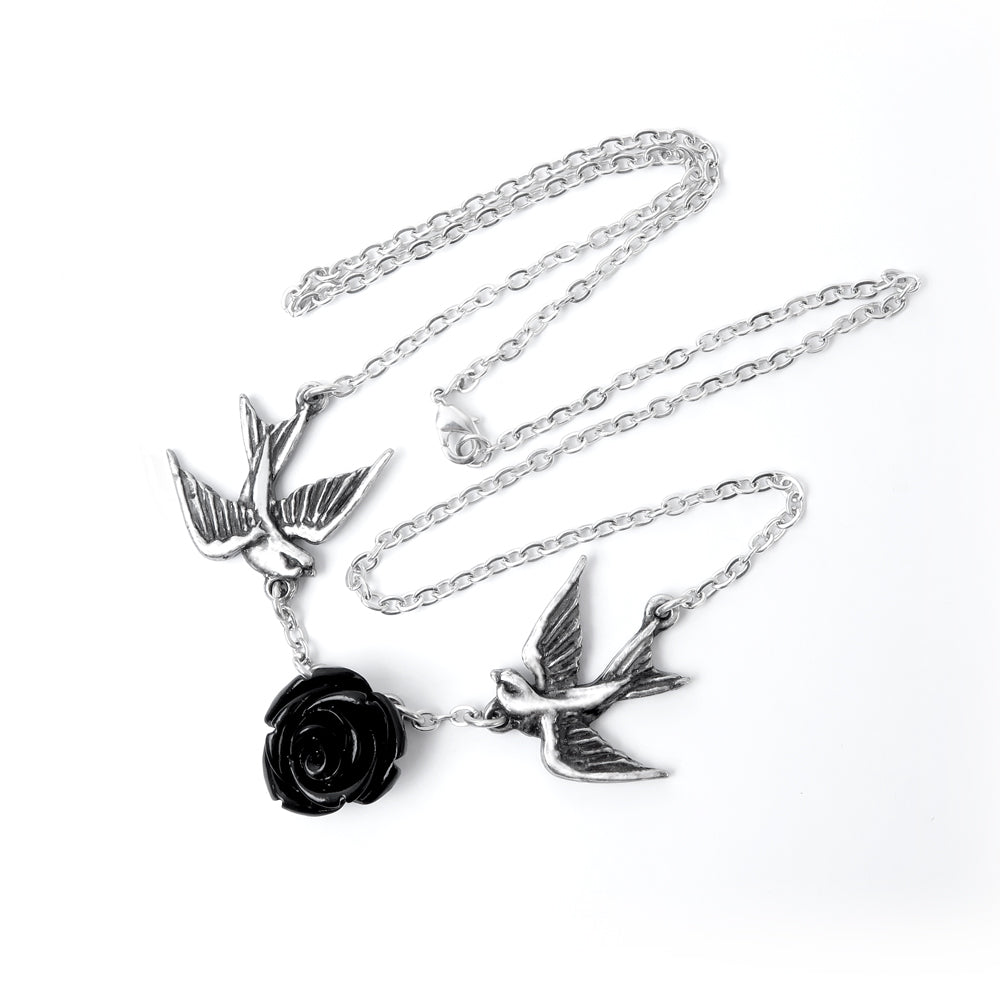 The Swallows and Rose Necklace
The swallow, symbol of a safe return and with it, the passion that seemed gone for ever.
A pewter necklace of a pair of traditional  style swallows, with a resin black rose flower suspended between them, and on a split chain, 20" (51 cm) overall.
Made of English  Pewter
Worldwide Shipping
Please allow 7-10 days for delivery
Outside of US: See shipping options during checkout.