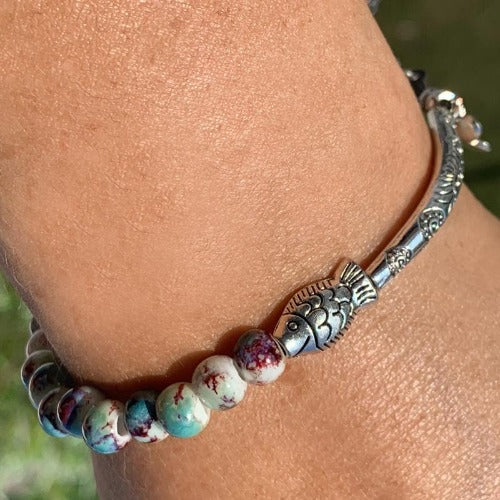 The Whimsical Fish and Flower Charm Ceramic Bracelet
 The vintage look of the ceramic beads with colors of blue and maroon hues  with an added touch of  fish  and  flower charms. So whimsical and vibrante on your wrist. Each one is unique in its own way!
Worldwide Shipping!
Please allow 2-5 days for delivery.