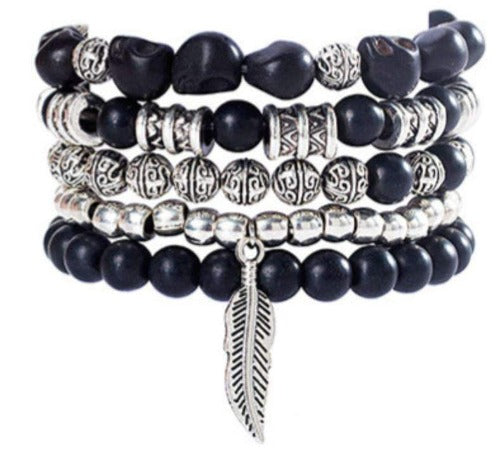 Black Beaded 5 Piece Buddha and Feather Bracelet Set
We have run out of stock for this item.
Strengthen your day with this black beaded feather bracelet and its beautiful silver  bangles. This set of five bracelets comes with adjustable and stretchable bead pieces.
Typically delivers within 2-4 business days!